The Environmental Conservation and Sustainability Committee sponsors several special Recycling Collection Days during the year.  These events take place from 9 a.m. to 1 p.m. on David McKee St. next to Shallowford Square. 
ACCEPTED
Items that will be accepted at the SPECIAL Recycling Collection events:  plastic shopping bags, Styrofoam peanuts, bubble wrap, inkjet, and laser cartridges, cell phones, plastic six-pack rings, household batteries (only NiCAD, mercury, lead and lithium), residential fluorescent bulbs, corks, and clean #1 through #5 non-small neck plastic food containers.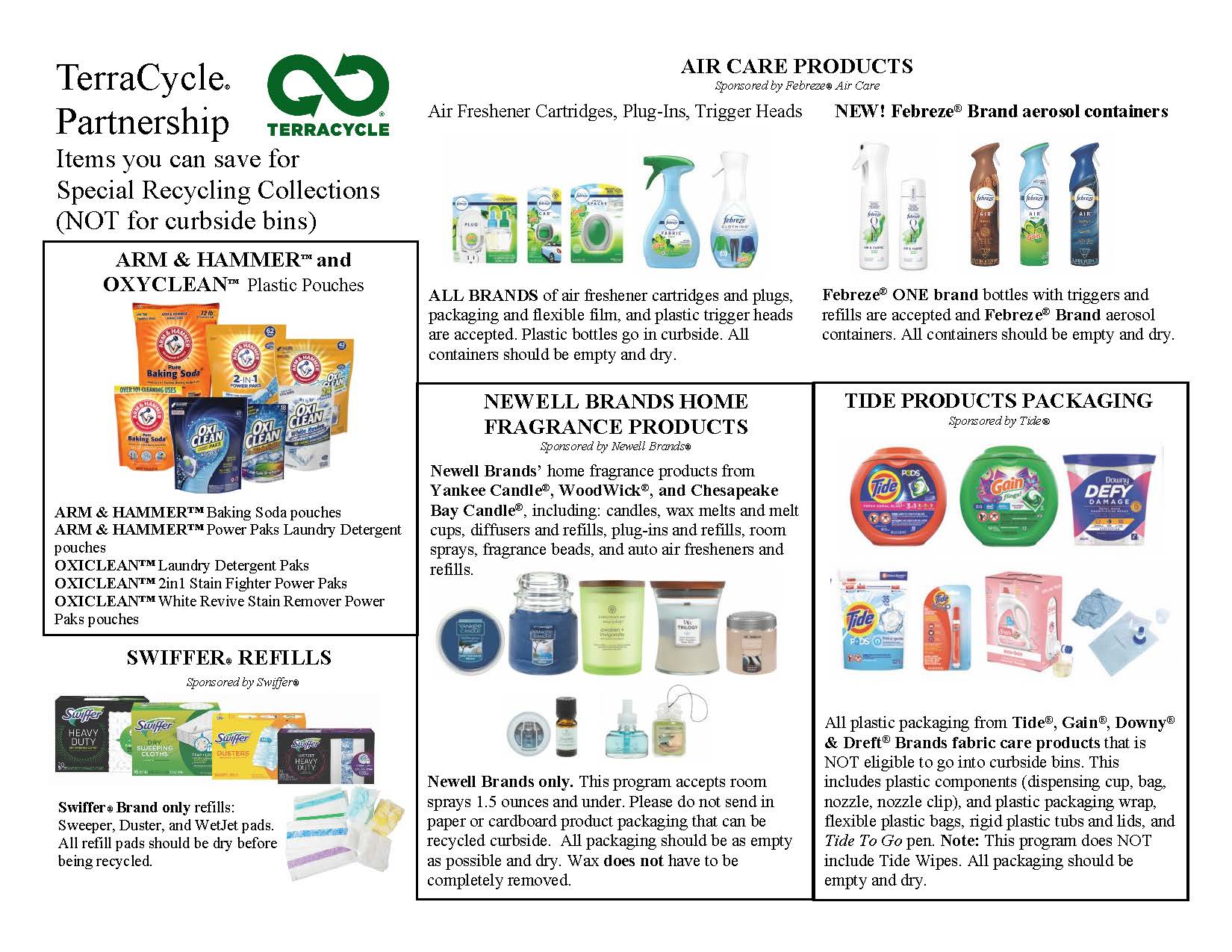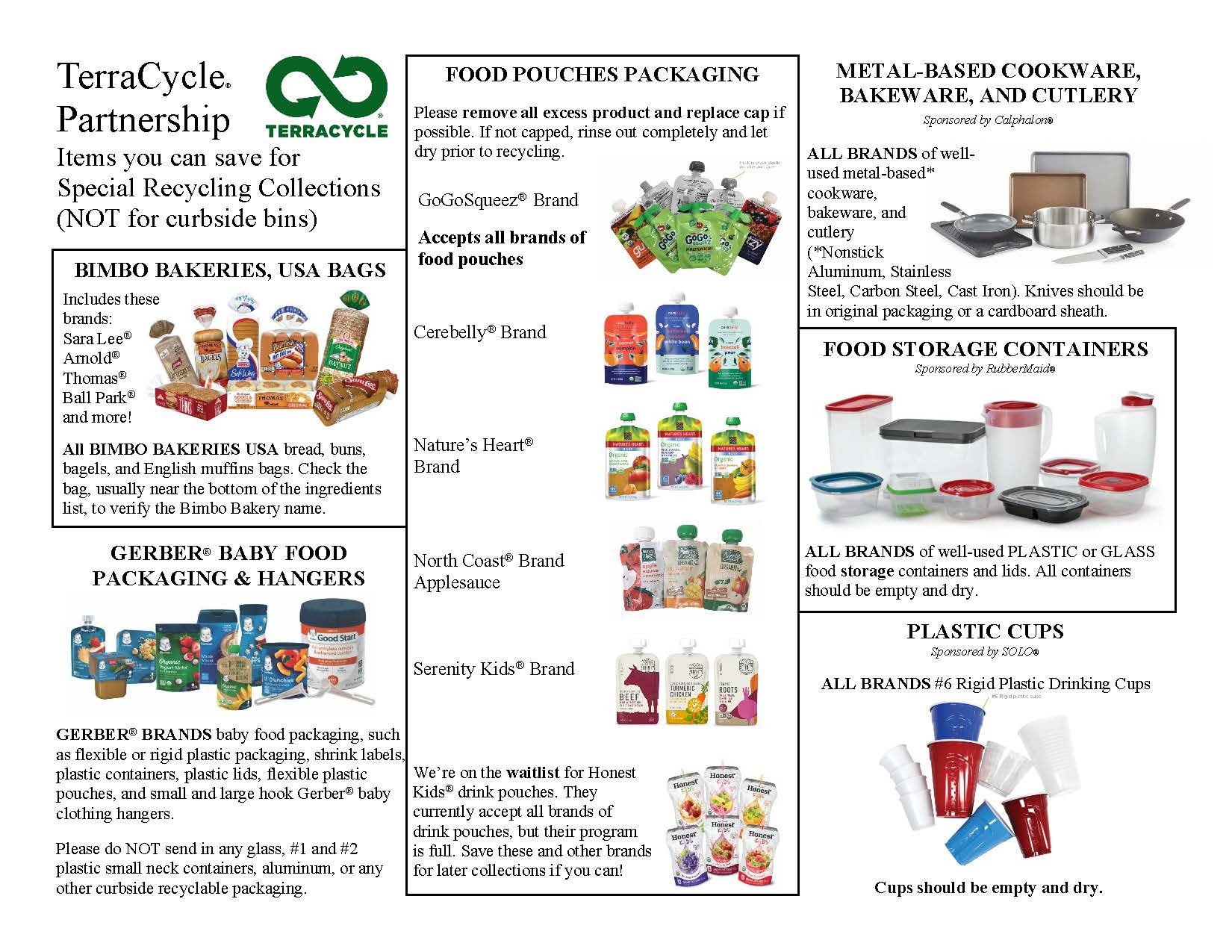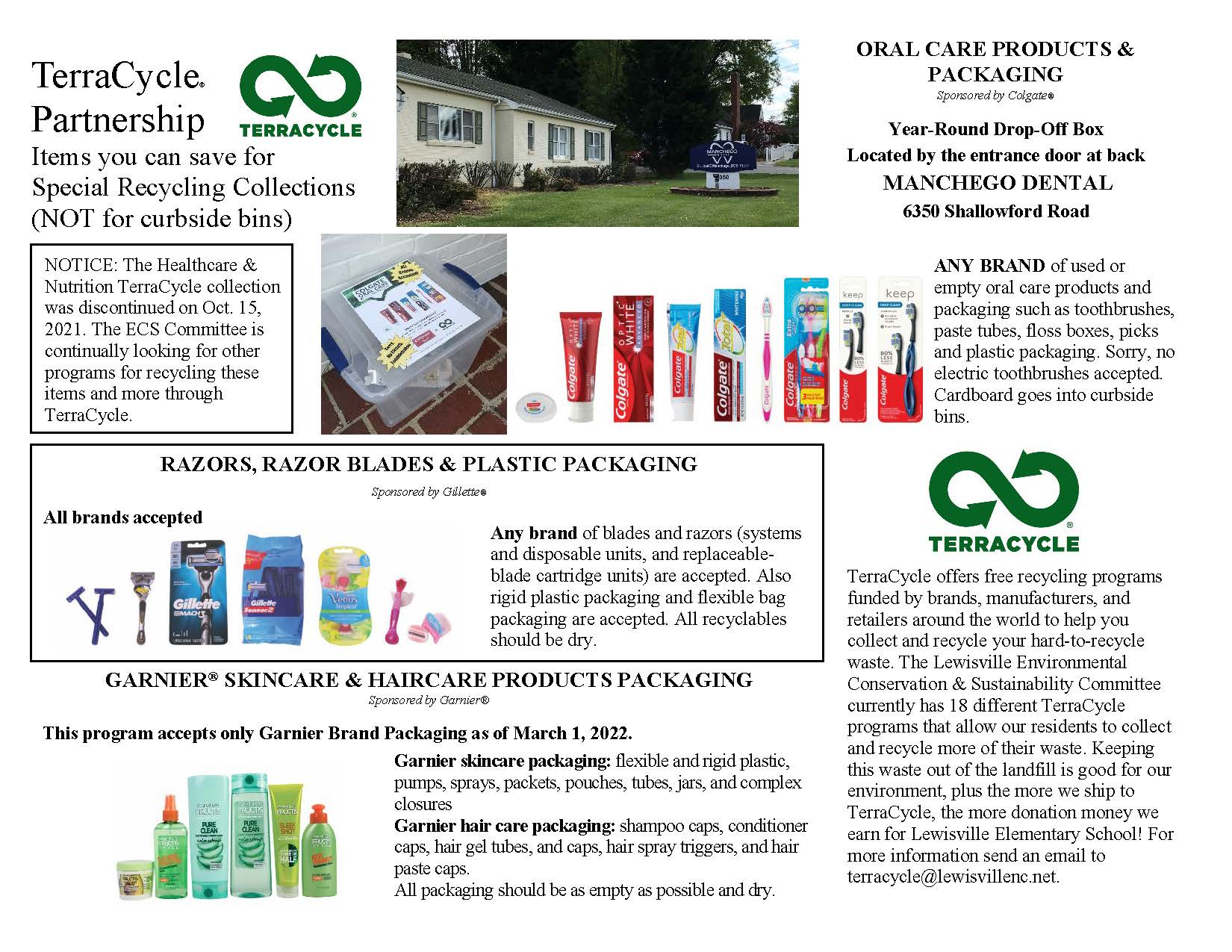 For printable copies of the Terracycle pages, click HERE.
NOT ACCEPTED
Any item currently accepted in curbside recycling, along with motor oil, latex paint, and antifreeze.  These items must be taken to the 3RC EnviroStation in Winston-Salem. Also, no glass or other plastics. Clean and used toys and housewares should be taken to Goodwill. NO BULKY ITEMS.