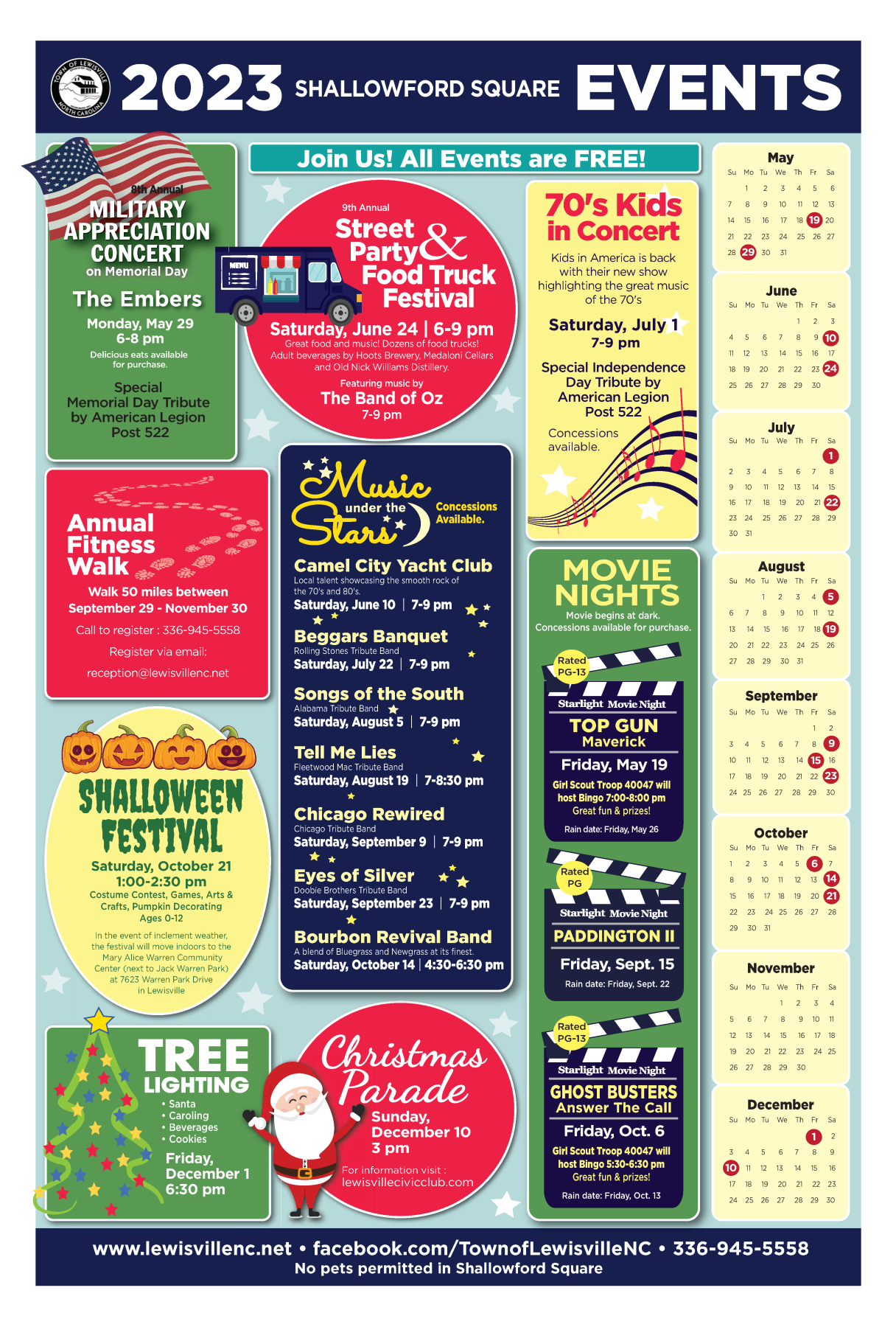 Here's your sneak peek of the exciting 2023 events season festivities planned for Shallowford Square.
A calendar insert will be included in the May/June newsletter or you may stop by Town Hall for a copy of the 2023 calendar of events.
Mark those calendars and come join us for a fun-filled events season at Shallowford Square!