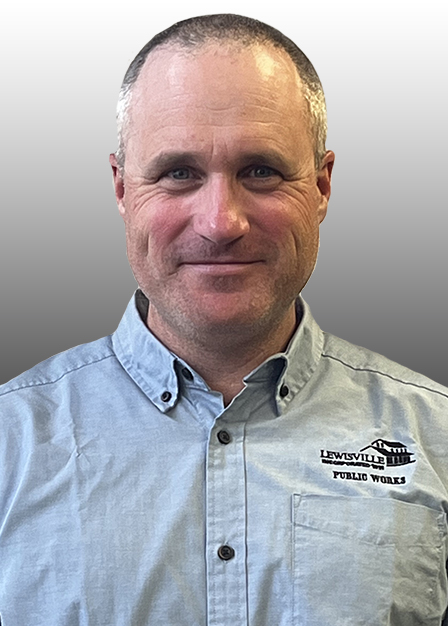 After conducting wide-ranging search that generated applicants from Carolina to California and places in between, Lewisville Town Manager James Ayers announced the hiring of Jon Hanna as the new town public works director.
"Following a rigorous series of interviews, exercises, and presentations, we found our ideal candidate close to home," Ayers said. "Jon has already hit the ground running in his new role," said Ayers. "For example, on his first day he already went out to Ridgecrest to assess the street tree issues and prepare short-term and long-term fixes, he started work on organizing the activities of the department, and he is preparing for the special certifications that come with the job."
Hanna is no stranger to the town, as he has served as a contractor for the town's landscaping in years' past. 
"Jon has demonstrated his professionalism and strong work ethic here in this town, and now he will be leading our public works department in 2023 and beyond," Ayers said.
Hanna earned his bachelor's degree in 1997 from Clemson University where the topics in his major and minor ranged from wildlife biology to environmental science and forestry. He has worked in the public sector as the Horticulturist and Arborist for the City of Clemson. Hanna also has extensive private industry experience, including over a decade and a half as the owner and operator of a commercial landscape firm.
Hanna has a wide array of awards and certifications on his resume, ranging from certified arborist to master gardener to certified environmental landscaper. In fact, he was employee of the year for the City of Clemson.
Likewise, Ayers said, "We expect great things from him here at the Town of Lewisville."