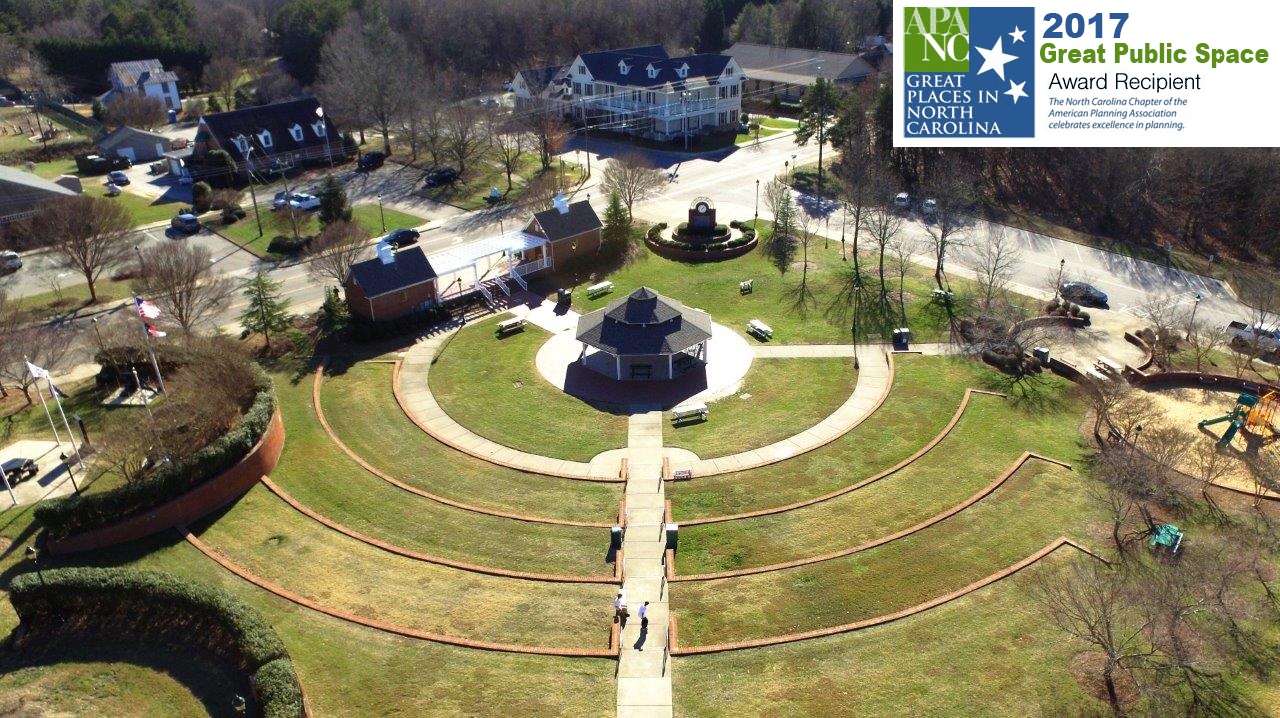 Shallowford Square has been named one of North Carolina's Great Places by the American Planning Association's North Carolina chapter. The APA of NC created the Great Places in North Carolina awards program in 2012 to highlight the number of wonderful communities in North Carolina. According to the APA of NC, the awards are meant to celebrate the hard work that goes into creating, sustaining and improving local communities around North Carolina.
This year, Shallowford Square was nominated for a People's Choice Award in the "Great Public Space" category, along with other community spaces including Salem Square in Winston-Salem. Nominees were then put to a state wide vote with citizens voting for what they saw as the best example of a Public Space that brought its community together. Shallowford Square won the category with more than 400 votes.
"It always feels great to be recognized for hard work," noted Rachel Dominico, Communications Specialist for Lewisville who nominated Shallowford Square, "but the best part of receiving this award is that the people in the community chose to recognize Shallowford Square, and they made winning the award possible."
Shallowford Square and the Town of Lewisville will be recognized at Town Hall Day, an annual event hosted by the North Carolina League of Municipalities, on March 29, 2017 in Raleigh.