Lewisville Tomorrow is one planning process resulting in both a Comprehensive Plan and a Parks, Recreation, and Cultural Development Master Plan (PARC Plan). These plans will define a community vision for the future of Lewisville, including any growth, change, and public investments in the Town. Together, the Comprehensive Plan and PARC Plan will provide a Foundation for the Future. Your participation is critical during this process – help direct Lewisville's future by giving your feedback.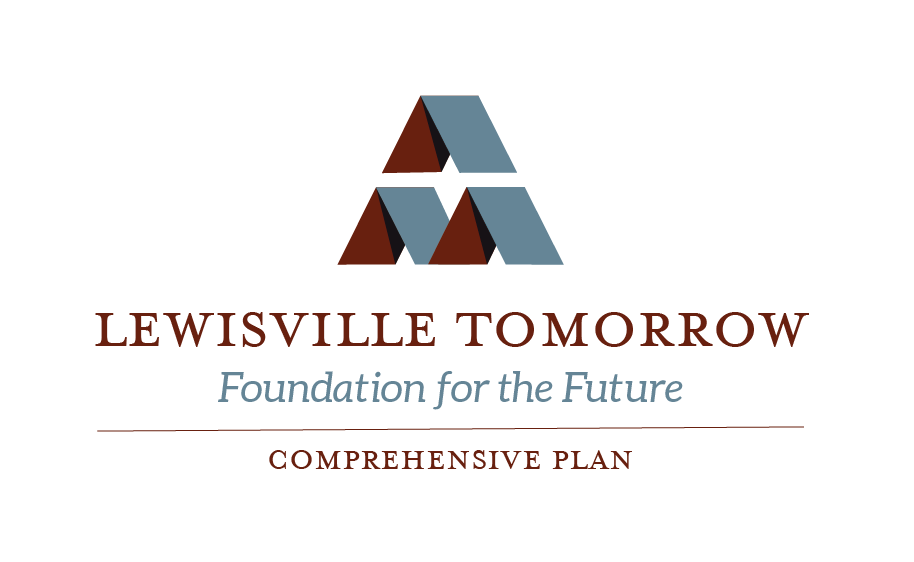 What is a Comprehensive Plan? 
The Comprehensive Plan will be a tool to forecast, direct, and manage growth in a way that is uniquely Lewisville. The plan will shape future development, establish new programs and policies, and help projects get funded. Included will be specific guidelines to support this vision: land use, economic development, housing, transportation and mobility, resiliency and sustainability, and community facilities.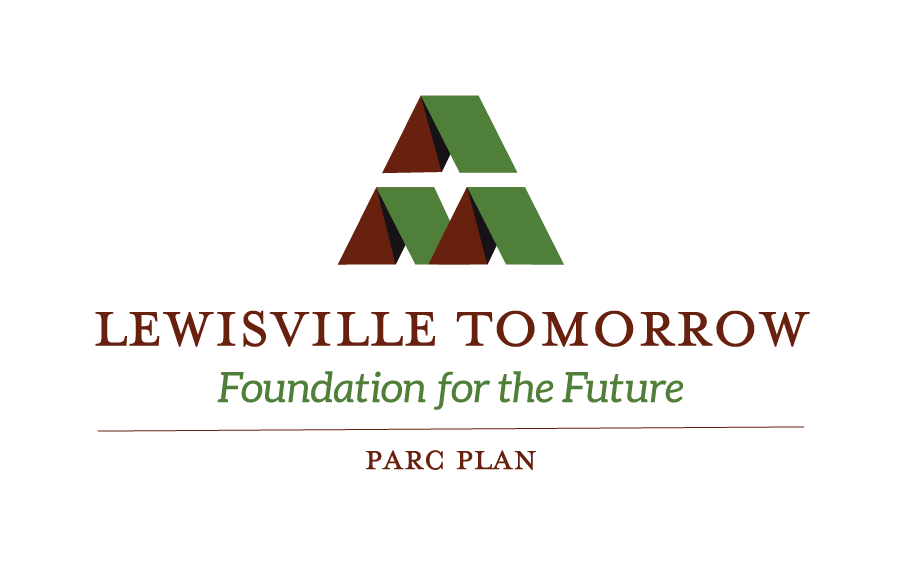 What is a PARC Plan?
The PARC Plan will guide future investments in parks, recreation, open space, and trails in Lewisville. The plan also will explore cultural opportunities in Lewisville. The PARC Plan will be integrated as a key part of the Comprehensive Plan and will include both new facilities and improvements to existing facilities. 
How Can I Get Involved?
Lewisville Tomorrow is a community-driven effort, so we need your input! To stay involved, visit this website for project updates, public meeting information, public survey information, project newsletters and more.
Project Schedule
The PARC Plan is scheduled to be completed in October 2021. The Comprehensive Plan is scheduled to be completed in February 2022.
Comprehensive Plan Process and Schedule

Resources
Comprehensive Plan
Information Sheets:
Framework Plans
Plan Summary (Coming in January 2022)
PARC Plan
Parks, Recreation & Cultural Plan 2021
Parks & Recreation Inventory Chapter
Project Contact
Stacy Tolbert | Town Planner
(336) 945-1023
planner@lewisvillenc.net