Call for Lewisville, NC Artists! 
The Lewisville Public Arts Committee is excited to announce Lewisville: The Town I Love inaugural art show at the Mary Alice Warren Community Center.  
There will be an opening reception for the show on Friday, February 9 from 4:30 to 7:30 p.m. 
The show will be on display from Friday, February 9, 2024, to Sunday, March 10, 2024. 
Artists interested in participating can find the exhibit description and rules at the following link: 
2024 Inaugural Art Exhibit - Call for Artists (downloadable form) 
If your artwork is selected, please print and sign this agreement and bring it to drop-off with you: Agreement for Display of Artwork. 
Please email any questions to publicart@lewisvillenc.net  
Step into the fantastical world of metal giants with local artist Frank Holder.
The Frank Holder Collection at Mary Alice Warren Community Center
Opal the ostrich (pictured right) can be seen welcoming visitors at the entrance drive to the Mary Alice Warren Community Center. Be sure you stop by to see her!
Holder also created the two dinosaurs (pictured below) that can be found towering behind the community center. In 2021, the students at Lewisville Elementary School voted to name the dinosaurs Lewissaurus and Elliesaurus when they were brought to their new home.
Cliff Lewis, a Lewisville resident, donated these three pieces of Frank Holder's artwork to the Town in memory of his mother, Elizabeth Baer Lewis. We are grateful to Mr. Lewis for his generous donations of these wonderful works of art.
About the Artist
Frank Holder (1931-2009) was a metal sculptor and Lewisville resident. Holder was a professional welder who retired from R.J. Reynolds Co. He created countless fanciful figures from scrap metal, many of which express Holder's subtle sense of humor: giant insects that hold mailboxes, a whale that spouts water, a provocative mermaid, and a madcap roadrunner. He celebrated the natural world with towering daffodils, a soaring eagle, a leaping ram, and many others. Holder was an active member of the Lewisville area and arts council. His work was displayed at area galleries and craft events in various states.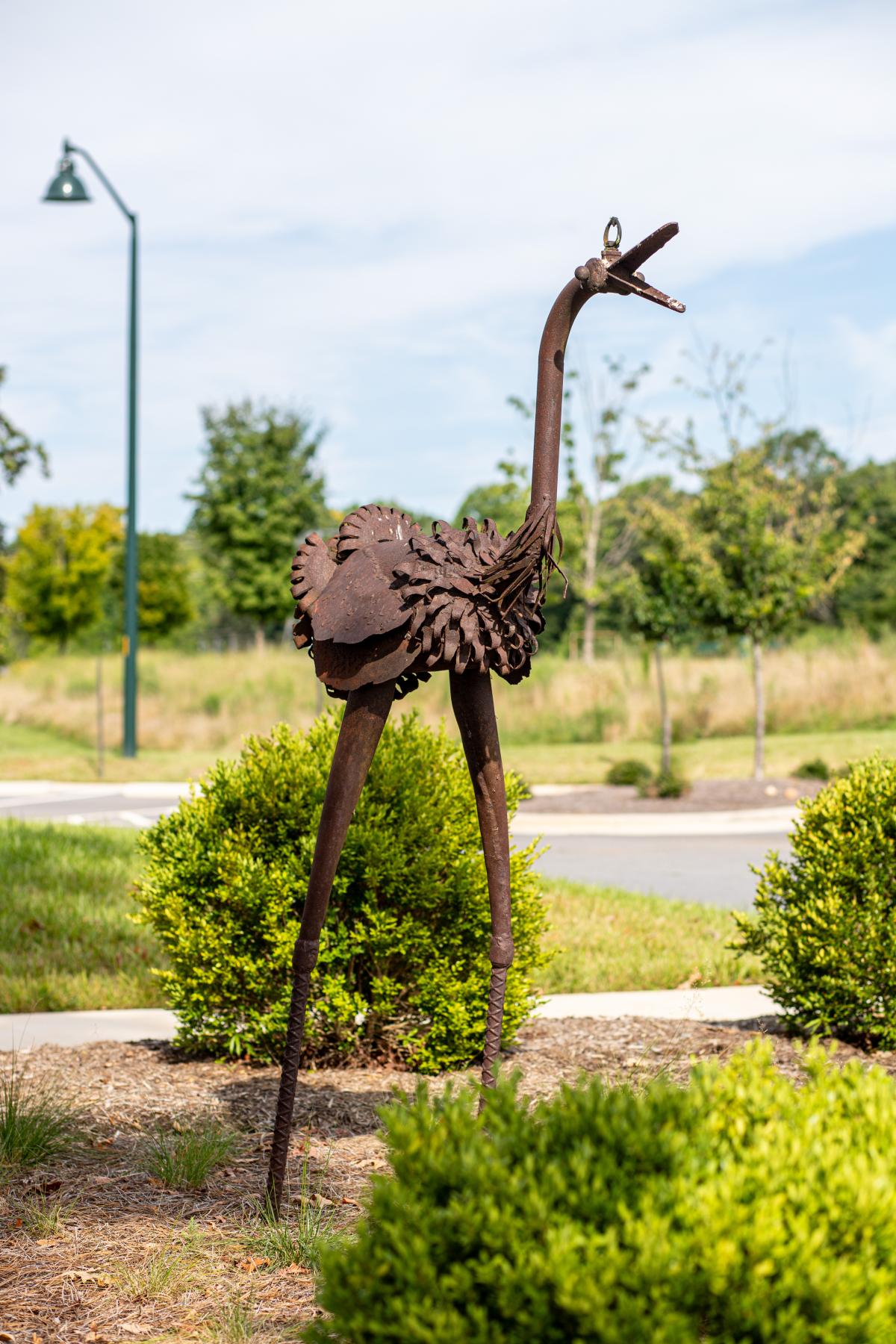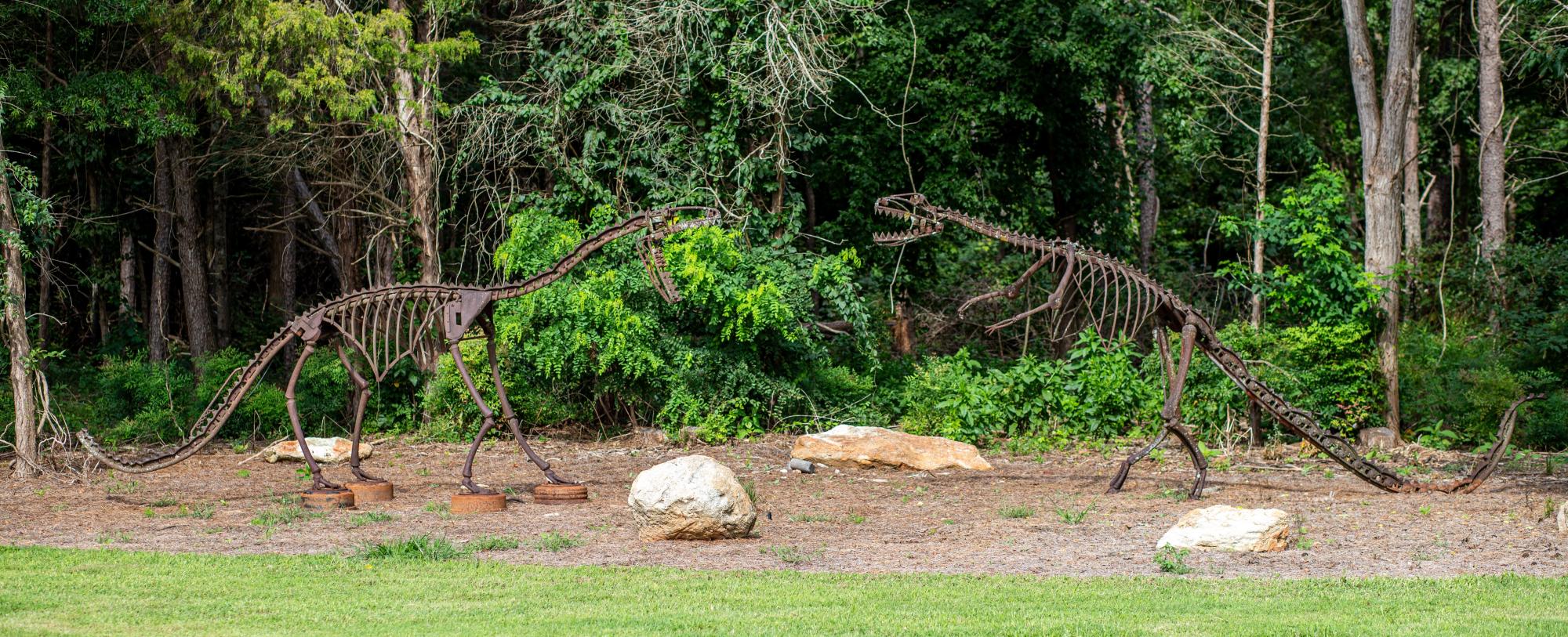 ---
Public Art Advisory Committee
The mission of the Committee is to suggest and recommend actions pertaining to the acquisition, loan, placement, maintenance, display, and/or disposal of the Town's public artworks.